Dive the Ring of Fire. Find paradise. Call it your own.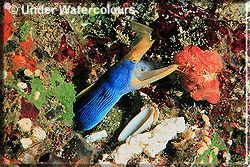 "Tanah air kita." "Our land and water." That's how the Indonesians think of their country, the largest nation of islands in the world.
No one knows exactly how many islands there are in Indonesia, but with over 17,000 of them, its total coastlines sweep a staggering 80,000 kilometers, and its territorial waters claim 3.1 million square kilometers of sea. These are seas that hold some 15% of the world's coral reefs. They bloom in blue waters, awaiting a diver's discovery.
The waters of Indonesia offer the last vestiges of untapped tropical diving left on our planet. Here, islands are still revealed and stolen by the sea, seeded by the geological activity that cuts a great 5,000-kilometer area from mainland Southeast Asia to New Guinea.
Surprisingly, formal dive operations have only existed in Indonesia for the past ten years, in spite of a seafaring history that reads like an intricate fairy tale - woven of the fates of global empires across the ages. In its wake, Indonesia has been blessed with Cultural and religious diversity as varied as the physical landscape of the nation.
Depending on aptitude and attitude there is diving to suit all desires. Land-based resort diving in gentle waters ideal for novices; offshore sites for the privilege of depths less known; luxury live-aboards for those after the adrenaline high of waters remote and pristine.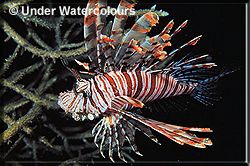 Coral gardens. Reef walls. Caves. Underwater volcanoes. Lagoon channels. Wrecks. Indonesia has it all. And still more sites and depths are awaiting discovery... and a name. Come, discover the other side of Indonesia. And learn a new meaning to the rapture of the deep. Dive Indonesia!